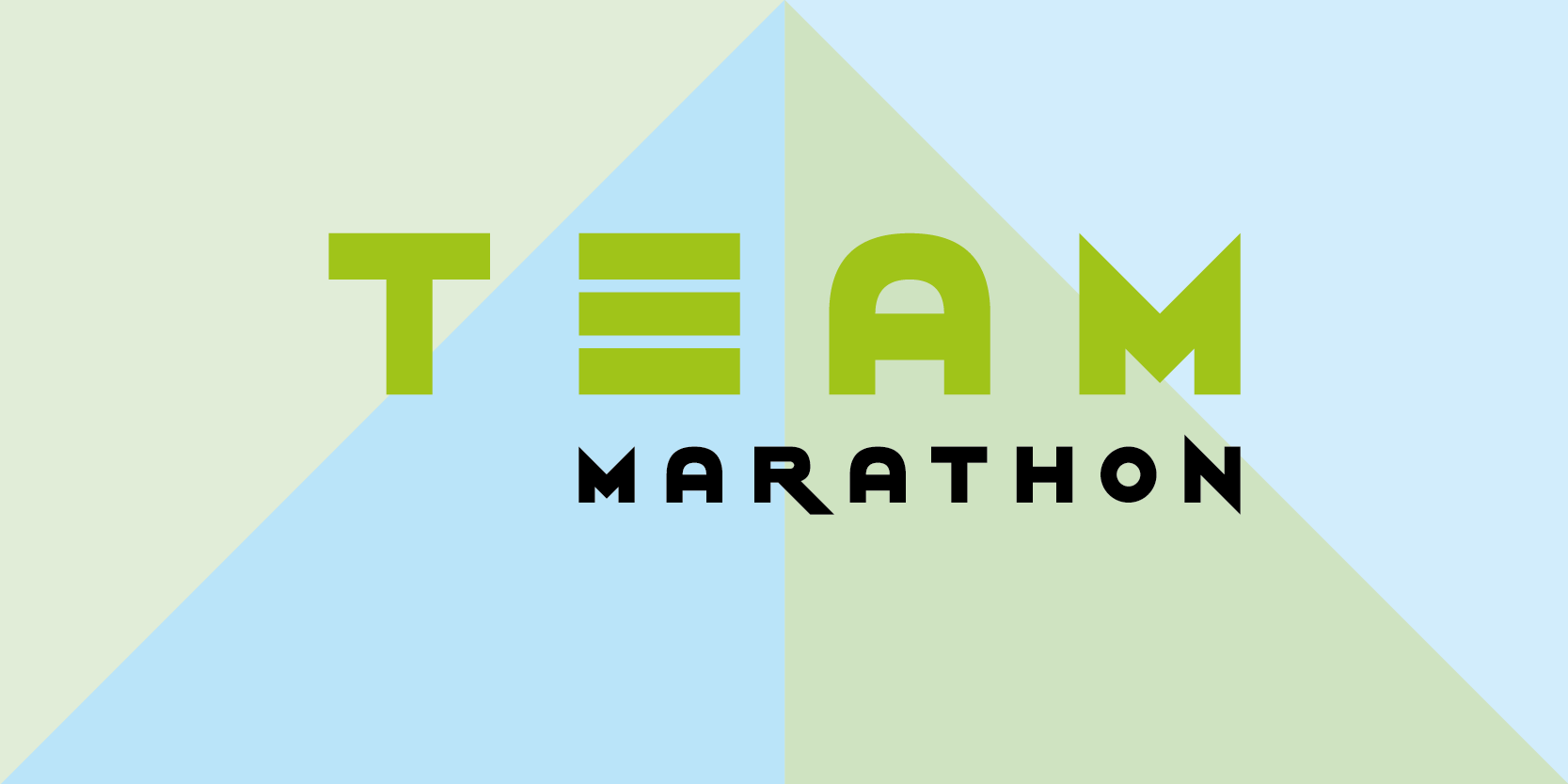 Team Marathon
Not able to train for the MYTHO MARATHON? Do you feel like taking a new challenge and facing it with friends? Then don't waste time: find 2, e or 4 people, get your team together and start dreaming! You can compete with your lifelong friends, those from the gym or soccer, your colleagues, your brothers, your sisters, your cousins, because Mytho Team Marathon can be a family affair, a family challenge.
Excitement is guaranteed, enthusiasm is multiplied by 2, 3 or 4 because you will run with your teammates to win all together. About 10 km each: you can do it, right?
The route

Your Mytho run starts from Piazza Capitolo, the main square of Aquileia! In this iconic place you can admire the famous patriarchal basilica with its bell tower, baptistery and column with the Marcian lion. From this place, symbol of one of the most important cities of the Roman Empire, your journey begins along a spectacular 42.195 kilometre loop that will let you discover every corner of the Roman city as well as the marvellous Grado Lagoon, before returning again to the foot of the majestic Basilica of Santa Maria Assunta!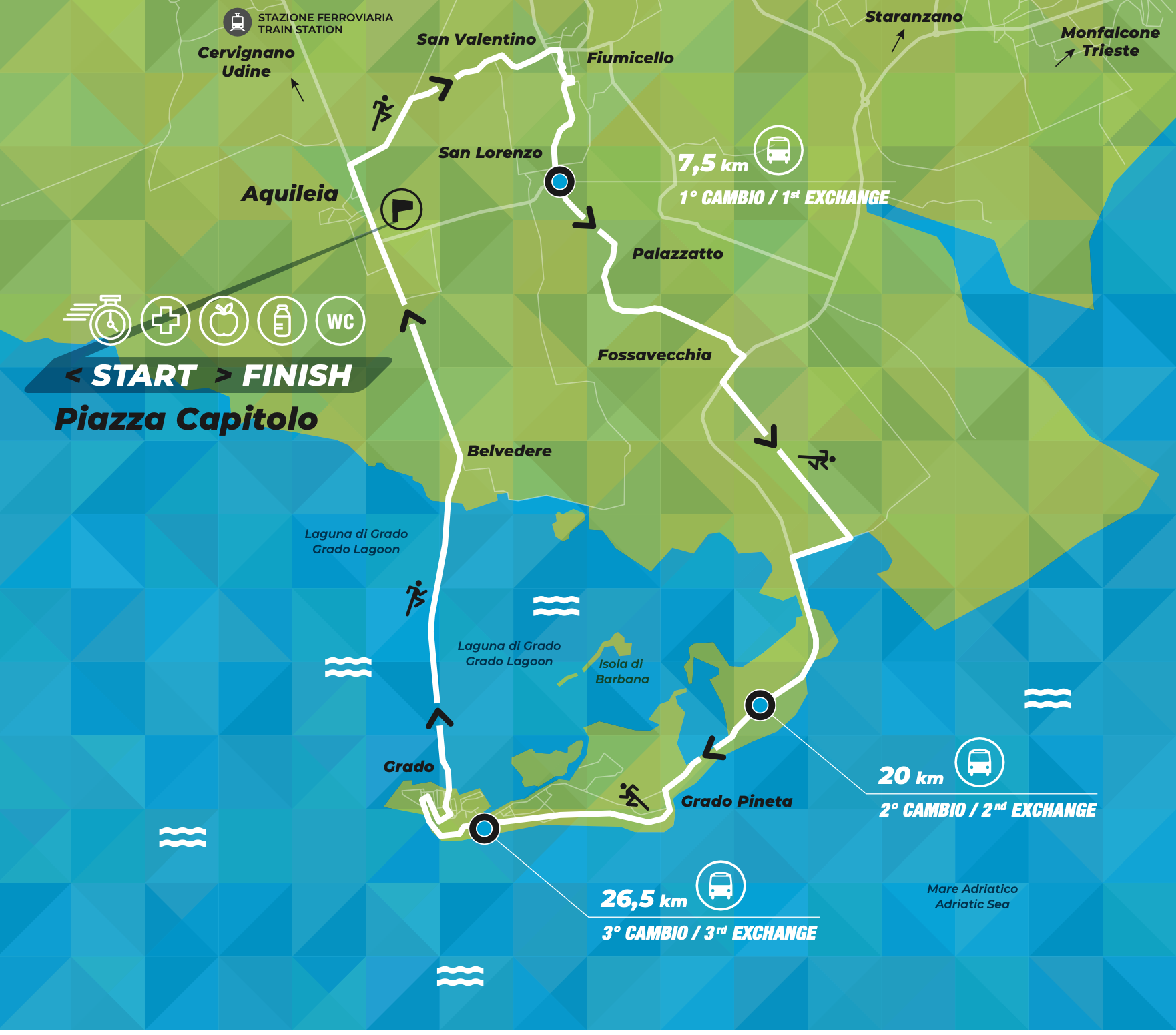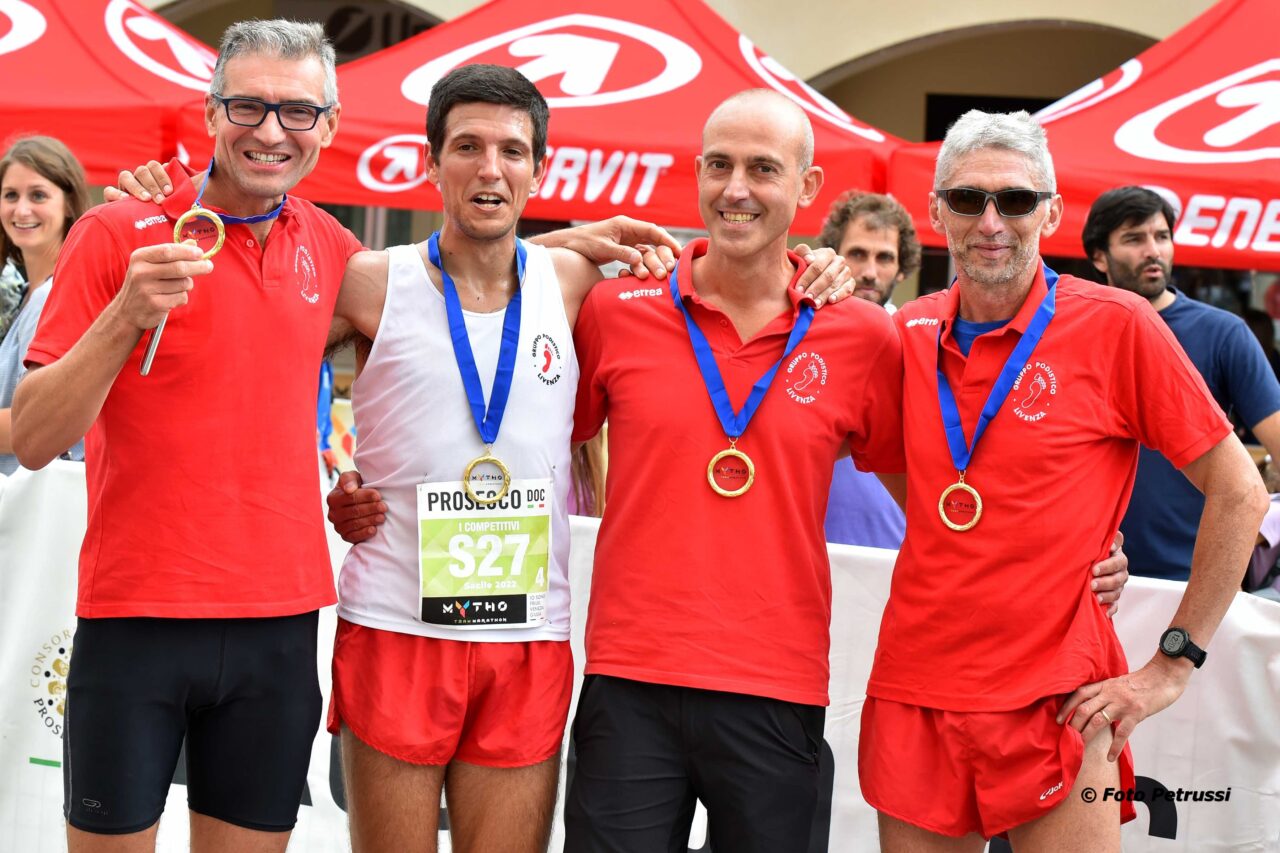 MYTHO TEAM MARATHON 2022
36 teams battled it out along the course of the second edition of the Mytho Team Marathon. Along the home roads, the Gruppo Podistico Livenza was the master, taking the first two places in the ranking in the relay race. The I COMPETITIVI team consisting of Fabio Nadin, Massimiliano Zanchetta, Massimiliano Visca and Alex Bravin finished in 2:44:51, beating their teammates GP LIVENZA SACILE MM 55 by more than 4 minutes. Third place for ASSINDUSTRIA PADOVA 3, which among others fielded Ruggero Pertile, the 2006 Italian marathon champion.
STANDING 2022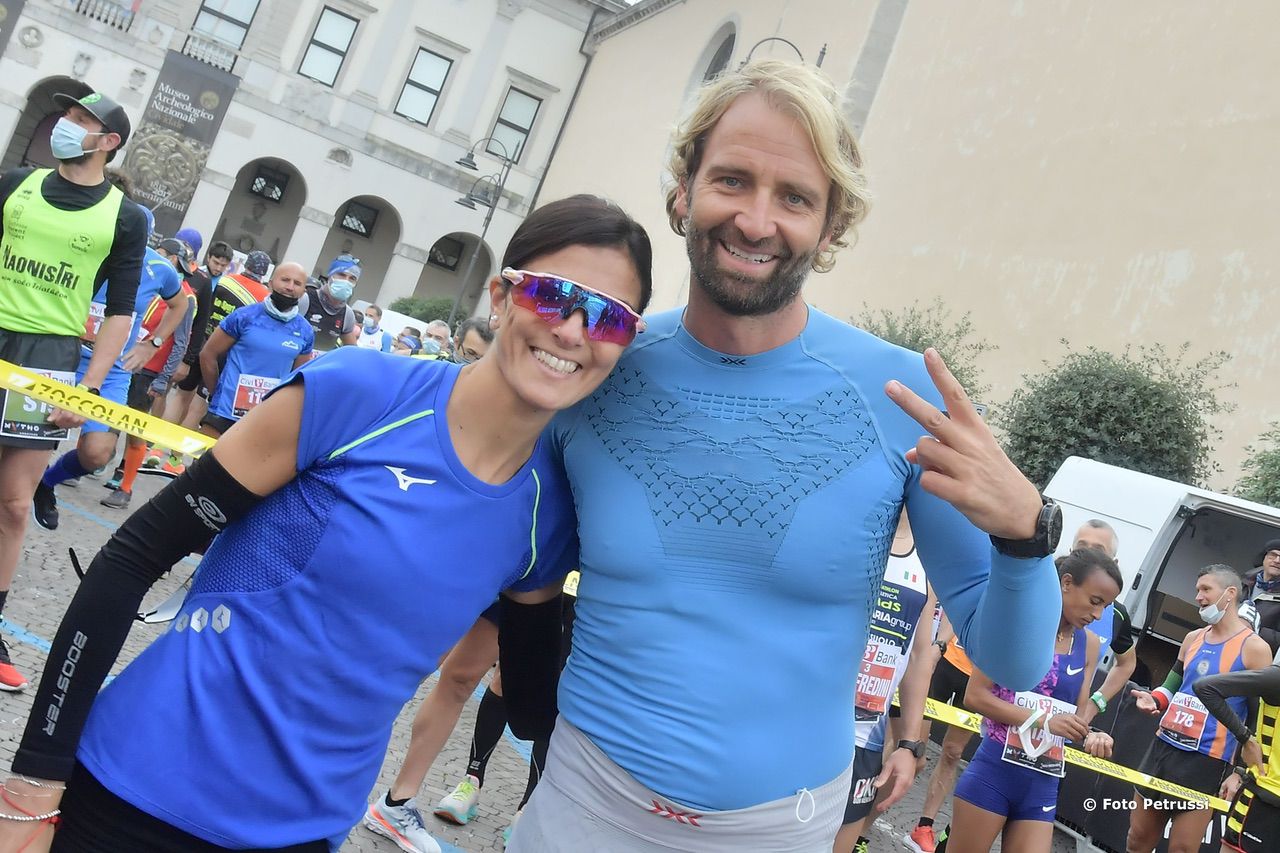 MYTHO TEAM MARATHON 2021
23 teams took part in the first edition of the Mytho Team Marathon, the non-competitive relay race held along the entire marathon route. Leading the way were the home athletes of GS Natisone, who placed two of their relay teams in first and third place. Second place on the podium instead went to the Black Niu Team. Embellishing the team race were the two testimonials of the event, swimming star Massimiliano Rosolino, Sydney 2000 Olympian, and marathon runner Anna Incerti, European marathon champion in Barcelona 2010, who ran the first leg together.
STANDING 2021